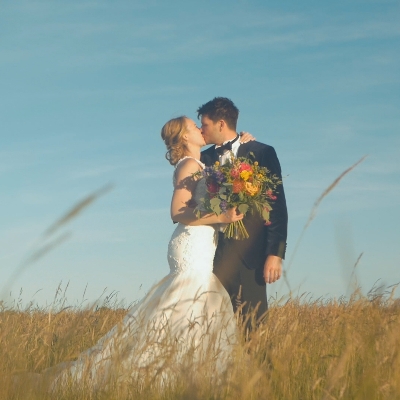 Capturing memories
Q. We haven't budgeted for a videographer, but my friend has recommended that we book one. Is it worth moving things around in the budget?
A. David Maulkerson says: You can't put a price on memories. Consider if there are elements of the day that may not be necessary, or won't be used for very long. Ultimately, your wedding is about you and your partner beginning the next stage of your lives together – your guests will simply be happy to share your day – so focus on what makes it special for you.

One day you may regret not having something to show the next generation when they're older. Lots of couples feel that photos will give them enough to remember the day by, but personally I think videos convey much more emotion. A really good videographer will make me teary over a total stranger's wedding!

There are different styles of videography at a range of prices, so it's possible to get something to suit your budget. A basic documentary of your day could be as little as £500, extending up to £1,000 for luxury cinematography – much like a good photographer. We offer high-end cinematic highlight films for competitive prices, and we're with you all day so not a moment is missed.
David Maulkerson, Maulkerson Ceramics
www.maulkersoncinematics.com