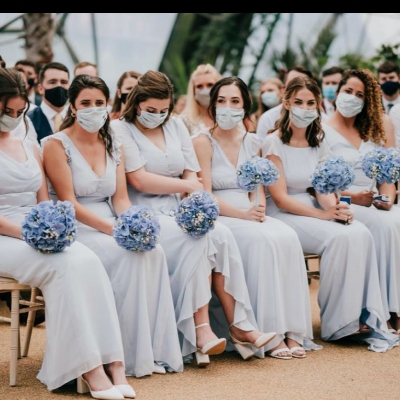 Fashion
Q. Following the last 18 months, how has the wedding industry changed? Our local suppliers, experts in their field, give us the lowdown...
A. Victoria Carson says: Obviously the effects of the pandemic had a huge impact on the millinery industry, with many milliners diversifying their businesses and returning to home studios to avoid overheads.

Since the return of weddings Victoria Charles Headpieces has seen a huge increase in orders from wedding guests. Traditionally the core business had been mother-of-the-bride and -groom and racing attendees; however, in recent months wedding guests have been opting for more dramatic hats and headpieces. This certainly seems to be a sign of the times, clients are using every opportunity to dress to impress!

During the pandemic, I also made masks which have become popular for bridesmaids and the wedding party for those that may still feel cautious even after restrictions have lifted.
Victoria Carson, Victoria Charles Headpieces
www.victoriacharlesheadpieces.com