Ask the experts
Here is a selection of Q&As from An Essex Wedding magazine. If you would like your question answered by our experts, please email it to editor@anessex.wedding.
To view more Q&A's on a different topic, please select one from the list below.
Hot topic: Need help with planning the big day?
Regional experts answer questions on wedding woes
---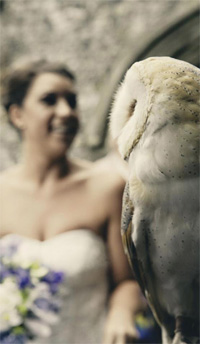 Wings of love
Q. We're looking to add a wow-factor element to our big day to surprise my bride-to-be and create a talking point for our guest. What would you recommend?
A. Faith Scott says: Why not have a beautiful barn owl deliver your rings on your special day? Our wedding ring deliveries are one of a kind; our expertly trained barn owls will provide a majestic entrance by flying down the aisle towards the bride and groom. With over 300 successful deliveries they're sure to make your nuptials unforgettable and create a talking point of the day.

We can also provide bird of prey demonstrations to entertain the guests, a chance to handle the barn owl after the service for photo opportunities and even dove releases to add a bit of magic to your wedding!
---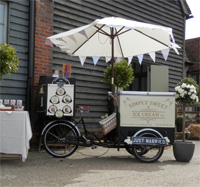 Ice as nice
Q. I'm looking for a fun alternative to the dessert for my spring wedding – ideally I'd like something that would keep all our guests happy. What would you suggest?
A. David and Sam Barker says: If you're looking for that something different for your dessert instead of the traditional cheesecake, gateaux or trifle why not go for a stunning ice cream tricycle, like ours? Not only is it a great option to top off your wedding breakfast it's also a great feature in your photographs.

With us you've got a choice of six different ice creams or sorbets from our huge range, which including eight classic flavours and more than 22 indulgent options and not to mention 10 delicious sorbets to choose from. Your selections are served in either sugar cones or tubs and can all be topped off with a selection of sauces and sprinkles from the side table. And to make things even sweeter you'll get two-hour hire with unlimited sweet treats, so you and your loved ones can come and try all the flavours. This dessert option will always go down a treat with the kids big and small.
---
Sweet treats
Q. My wife-to-be and I are looking for a quirky alternative for evening entertainment on our special day – we want something our guests will love and remember afterwards. What would you suggest?
A. Daniel Lloyd says: What form of entertainment would keep your guests laughing and joking all night long? A photo booth! You and your friends and family get to dress up in silly props, pulling funny faces and making memories, plus you can also add your own personal touch with a green screen background of your choice. We will also work with you on your own personalised print design to make sure your guests have a memorable picture to take home from the big day!

Not only do we like to keep your guests entertained but we also like to give the bride and groom a few laughs following the big day by providing you with a wedding photo album of your choice with all the funny photos in. To make it even more personal, we even have the option to record personal messages from your loved ones in the booth, for you to watch back.
---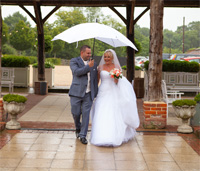 Come rain or shine
Q. My fiancée and I are hoping for lots of stunning al fresco shots from our July nuptials, but we're worried rain may ruin them. What do you advise we do if the weather isn't on our side?
A. Rob and Louise Rothwell says: No matter what the weather it's still going to be the happiest day of your life. Put your trust in your photographer, they'll know exactly what to do. If it's completely unavoidable then we come prepared and have several umbrellas at the ready.
---
Contact our experts...
David and Sam Barker
Simply Sweet Candy Co
Faith Scott
Imperial Bird of Prey Academy
Rob and Louise Rothwell
Trebor Photography
---