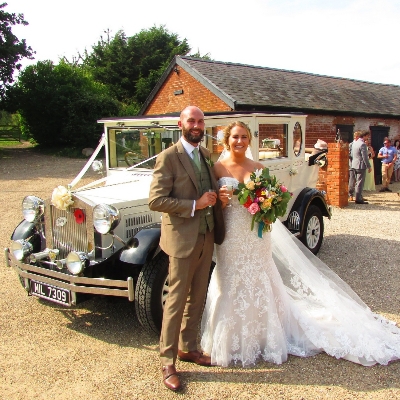 Va-va-vroom!
Q. I'd like to book wedding transport for my partner as a surprise. What factors do I need to consider before parting with my money?
A. Adrian Emberson says: Here are our tips for booking wedding transport…

- Check out the background of the supplier. With us, you can read our excellent reviews and watch our showreels on our website to help you decide.

- Make sure you view the car before booking. We welcome customers to sit in the cars and ask any questions before taking a deposit.

- You need to be confident in the company's ability to provide the best service on your special day. Our drivers are all ex-military, ex-police or belong to the Institute of Advanced Motorists. You also need to check the car is insured.

- Finally, make sure it meets your needs. How many people does it carry? Does it have a heater if you're getting married in winter? Can you play your own choice of music?
Adrian Emberson, Vintage Dreams Wedding Cars
www.vintagedreams.co.uk